To provide worm powered regenerative solutions that enable companies and communities to filter water, build soil health, and offset their carbon footprint. In doing so, we cultivate a harmonious relationship between people, planet, and profit.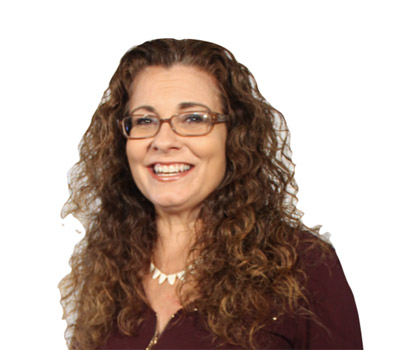 Eva joined the work force straight out of high school, starting her career as an entry level receptionist. When the chance to add payroll to her responsibilities came up, Eva took it, and did the same when a bookkeeping position opened. After working for large corporations, Eva sought out an egalitarian work culture that fosters advancement, and joined Interactive Resources as a billings specialist in 2000. A natural problem-solver and numbers wizard, Eva continues to embrace new learning opportunities at BioFiltro, and today manages all accounting functions. She loves spending time with her children and walking with her dogs.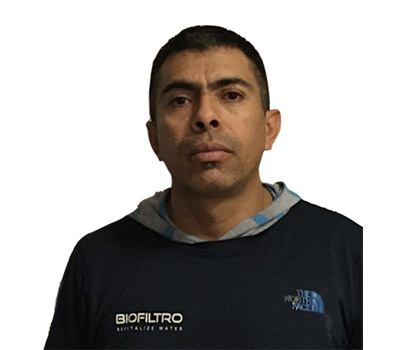 Francisco joined the BioFiltro team in 2016 after working for 15 years in the area of operations in different companies related to agriculture. He is currently in charge of operations for California's Central Valley where he ensures that all plants in the southern and central areas of California are running properly and water samples are collected and sent for samples following proper chain of custody procedures.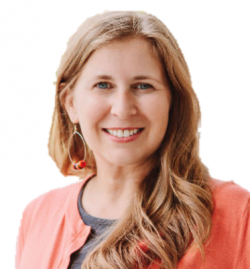 Chief Financial and
People officer
With nearly 20 years of leadership experience in both the public and private sectors, Cheri oversees the financial success and sustainability of BioFiltro while also building company culture.  Before BioFiltro, Cheri spent almost 10 years at the U.S. Government Accountability Office (GAO), and was COO of the Yu Ying Charter School. She has extensive experience in budget analysis and operational effectiveness.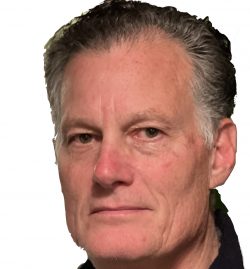 Vice President of Operations
Paul is an industrial engineer who brings more than 20 years of experience in wastewater treatment, waste management, power generation, thermo drying, and desorption to BioFiltro. Originally from Canada, he is passionate about climate change, regenerative practices, and water.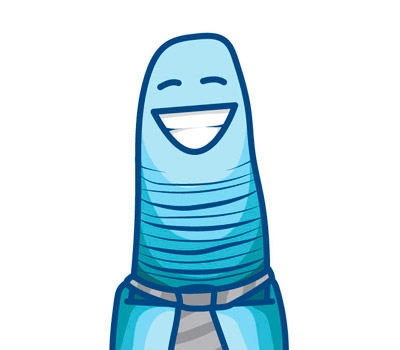 Kurt is a 600 millionth generation decomposer who has been with BioFiltro since his birth. Native to California, he lends his aptitude in eating, burrowing, and regenerating waste into beneficial byproducts. He and his colleagues eat twice their weight daily in our systems, and love hanging out with their microbial friends. His hobbies do not include fishing or birdwatching but he loves to kick back with a fine wine or fruit juice. Kurt has had 460 children this year alone and they all love helping out in the family business! Sometimes he'll get sassy and tell you to call him by his scientific name, Eisenia fetida, or that not all heroes wear capes!.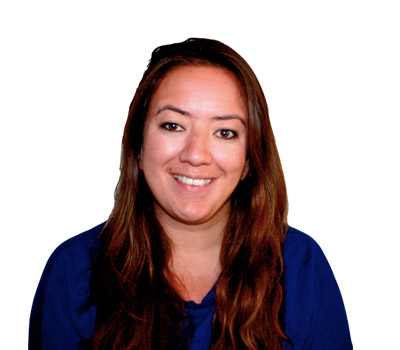 Chief Impact and Sustainability Officer
Mai Ann focuses on driving new business development, marketing, and sales for BioFiltro. Mai Ann joined BioFiltro after having worked in Argentina and Chile for Endeavor, an international organization that works to catalyze long-term economic growth by selecting, mentoring, and accelerating the best high-impact entrepreneurs from emerging markets. She also worked in new product development, sales, and logistics in Patagonia, Chile for Multiexport Foods, one of the world's largest salmon processors. Mai Ann graduated from Middlebury College and holds certificates in innovation and entrepreneurship from the Stanford Graduate School of Business.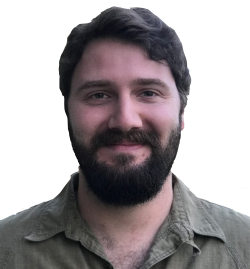 Vice President of Product Development & Quality Assurance
Patrick is an environmental engineer and industrial ecology professional passionate about issues at the nexus of water, agriculture, climate change, and environment. He leads BioFiltro's environmental biotechnology product development and provides technical and quality assurance support to BioFiltro clients. Patrick holds a B.S. in Physics and Mathematics from Missouri Southern State University, and an M.S. in Chemical Engineering and Environmental Engineering from UC Davis, where he also earned a graduate certificate in Industrial Ecology.
In previous professional roles Patrick has led quality control efforts for complex battery assemblies, conducted research on advanced lithium-ion battery electrodes, and later managed energy and sustainability projects for large corporate clients in the telecommunications industry. In his academic career, Patrick has worked with Astrobiology and Planetary scientists at NASA's Jet Propulsion Laboratories on research concerning methane cycling on Mars and carbon and nitrogen cycling at submarine hydrothermal vent systems. For his thesis research at UC Davis Patrick conducted experimental studies on the application of iron nanoparticles for chemodenitrification and more recently conducted Life Cycle Assessments for water resource recovery technologies that generate co-products such as non-potable water for irrigation, soil amendments, or alternative forms of protein.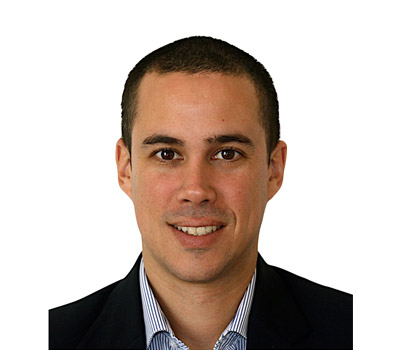 As co-founder and Head of Engineering, Matias leads the overall direction of BioFiltro and its local offices, focusing particularly on research and development for each market. Before founding BioFiltro, Matias worked in various companies where he oversaw the business development of the production and sales of beef, fruit, and organic fertilizer. His last position was project manager at a large fruit processor where wastewater was a constant concern. Matias is a Civil Engineer and holds a MBA from Pontificia Universidad Católica de Chile and has won numerous awards in recognition of his leadership skills and innovative thinking.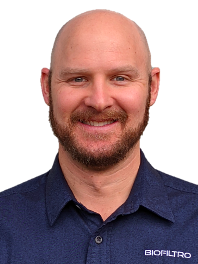 Vice President of Engineering
Steve is a registered civil engineer with experience
designing and evaluating winery wastewater treatment systems for a wide range of winery production sizes.
Before joining BioFiltro, Steve spent seven years working as a civil engineering consultant,
specializing in wastewater collection system modeling, water treatment and pumping system design, and onsite wastewater system design, including a number of recycled water reuse projects. Steve is a graduate of Duke University in Durham, North Carolina. He was drawn to BioFiltro because of the benefits it provides over conventional wastewater treatment and the regenerative
power of w
orms!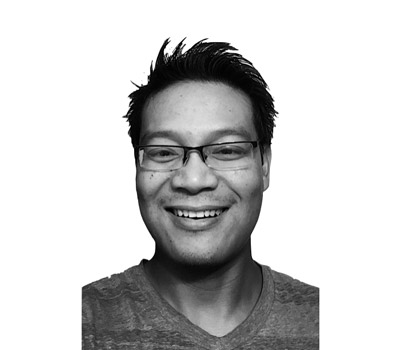 Sina Pram has a B.S. in Chemistry from the California State University, Fresno and a CWEA Lab Analyst I certification. As the Environmental and Operations Manager of BioFiltro, Pram conducts research in the analyzing how factors such as TSS, pH, electrical conductivity, biological loading demands, and hydraulic loading rates impact the vitality of the BIDA® System. He also manages the logistical operations of plant maintenance. Previously, Sina worked as an Environmental Technician for Tomatek processing plant. Sina served as E4 Corporal NCO for the United States Marine Corps where he also served as Class 9 Hazmat NCO in Iraq and Kuwait. Pram is a member of the American Chemical Society.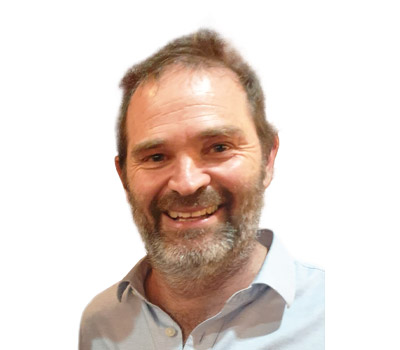 Design Director & Board Member
Andrés is an Industrial engineer passionate for product and business design. He oversees product innovation and business model design at BioFiltro. He has extensive professional experience in both the private and public sector, both as founder and executive, with focus on infrastructure, urban development, housing policy and logistics. He serves as a board member of various companies focusing on infrastructure and innovation. Andrés has an engineering and master's degree from Universidad Católica de Chile and a master's degree from Harvard University.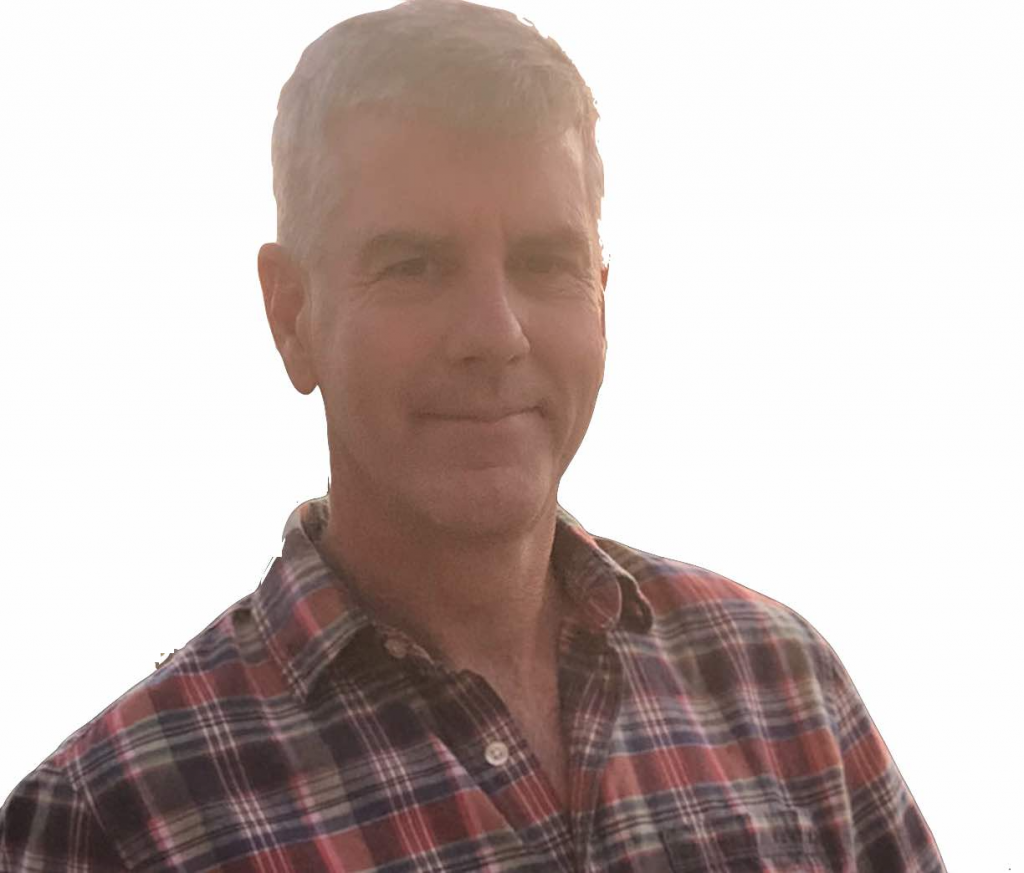 Jeff Tweddale is an advocate and investor in BioFiltro since 2019.  He is also the President and co-founder of BookingCenter, providing hospitality clients and travel destinations with Property Management Systems, Central Reservation Systems, and global distribution opportunities. Prior to founding BookingCenter, Jeff created the The InternetCorps to deliver innovative e-commerce and e-marketing solutions to such market leaders as Sun Microsystems, Visa USA, and LaserLine. In the early days of the Internet, Jeff served as Product Manager for one of the first Internet businesses, America Online's Global Network Navigator (GNN). While there, he supervised the software development of AOL's first internet programs (email, chat, publishing, etc) while overseeing the service's Web community of more than 300,000 users. Jeff also led AOL's Consulting Services Group, leading the technical research, development, and implementation of a wide variety of new media projects for Fortune 500 clients.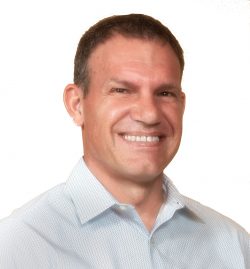 Scott

grew up in Wisconsin, and joined the U.S. Navy after high school graduation. After nine-years of Naval service,

Scott

began a successful 25-year career in business management in the medical, manufacturing and multimedia communications industries. After meeting
his wife,

Amy

,

Scott

joined her family's business,
Advanced Comfort Technology (ACT), a global business that supplies dairy cow mattress systems, including DCC Waterbeds, ACT's patented product. In January 2020,
Scott
and
Amy
took over ownership of ACT. After working on a large project at
Royal Dairy
in 2021,
Scott
was able to spend time with
Bio
Filtro's CEO and leadership team and moved to Davis to join BioFiltro in 2022.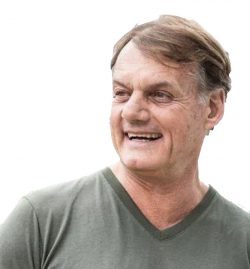 David Warner is the founder and owner of Redhorse Constructors where for the past four decades he has been working on new urban formations around sustainable and resilient infrastructure and construction systems.
He is also the co-founder of Human Needs Project which addresses the lack of basic services common in underserved urban populations.  
With a focus on green building, David has turned Redhorse into one of the nation's premier custom home builders, receiving a number of awards including Builder of the Year by the NAHB (USA), AIA, projects published in Scientific American and Architectural Digest, including achievement awards from local and industry organizations. 
David received his undergraduate degree from the College of Natural Resources at the University of California, Berkeley and his teaching credential in Biology from San Francisco State. He is an advisory board member at UC Berkeley College of Natural Resources Advisory.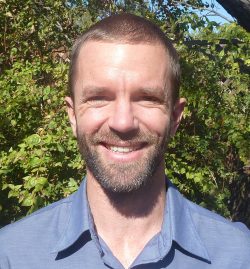 Stephen is a Davis-based water expert (and RPCV!) who runs McCord Environmental, a consultancy for municipalities, non-profit organizations, utilities, tribes, corporations and government agencies managing water quality.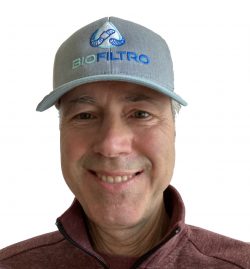 Fred has worked for decades in California-based fruit, nut, and vegetable processing companies, currently executive leadership at: BCFoods .  Fred also works at non-profits and other agricultural producers in the Sacramento Valley area.